I'm currently preparing my hospital bag for the imminent birth of our baby boy. So I thought it would be handy to share with you (while I remind myself!) what is needed in "the bag".
It's a good idea to have this bag ready to go, in your car or home from 36 weeks and on, as form then on you never know when baby might decide to show up. You may be planning to have an elective c-section or have an induction date organised but that doesn't mean that baby won't come before then, so best be prepared.
For Mum:
Your antenatal card, medicare card, private health insurance details (if you have) and your birth plan (if you have one).
Toiletries: I buy a double of all these to ensure I have one at home to use and one in the bag to go.

Toothbrush and toothpaste
Deodorant
Hairbrush and hair ties
Any makeup you wish to use
Contact lens solution and container (if you use them) and/or spectacles
Small tube of your preferred body wash and moisturiser – I personally use Dermaveen Body Wash and Body Lotion which is soap free. It is a good idea to consider using a soap free alternative once you start breastfeeding to avoid drying out the nipples and also a good body lotion to help with keeping your skin hydrated.
Nursing Pads: These are to go inside your maternity bra and help to absorb any leakage in between feeds to help keep the area dry and clean. I personally use the Johnson's Ultraform Nursing Pads, which I found very effective whilst breastfeeding Isaac.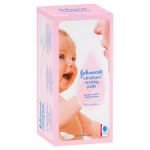 Maternity sanitary pads: You will need these if you have a vaginal birth, I needed to use two at a time at first so consider having a couple of packs in there. I use Stayfree Maternity Pads.
Lansinoh Cream to prevent cracked and sore nipples from breastfeeding. Apply before and in between feeds.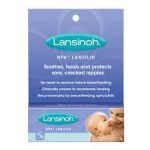 Pyjamas with tops that are either button up or designed for nursing; robe, socks and slippers; loose, comfortable clothing to leave the hospital in.
Several pairs of comfortable, cheap underwear (or disposable underwear) and a couple of comfortable nursing bras/singlets.
Your phone and charger and a camera if you wish
Some dry snacks and drinks- from my own experience, if you have a vaginal delivery you may be waiting a while at a very odd time of the night and you or your partner may get peckish, so some dry snacks are handy.
For Baby:
Disposable Nappies for newborns: Some hospitals provide them for you but its best pack your own and have a box waiting for you when you arrive home. On average you will be using about 10 a day so pack enough for your stay and trip home. I use Huggies Ultimate Nappies Newborn.
Disposable Wipes: I use Curash Fragrance Free Wipes
Barrier/Protective Cream for nappy changes: I recommend Curash Medicated Nappy Rash Spray.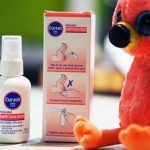 Clothing: Singles and onesies to keep little one snug.
Wraps and a blanket for swaddling: the hospital will have some for you to use, but you will need your own for the trip home.
Baby Bath products

Bath Oil – QV Bath Oil is a fantastic option
Baby Oil or moisturiser for after the bath – I use Gaia Baby Massage Oil
Also remember to pack a comfortable change of clothes for your partner, underwear and basic toiletries.
Remember to consult with your hospital if there is anything else specific they require you to bring. Happy Packing!
Signing Out,
Sandra #everymumspharmacist